ITISeasy.team

Your solution for webcasts, web-conferences and online meetings.
EFFECTIVE - RELIABLE - SECURE - VERSATILE - CLEAR
Meeting - Training ​ - Presentation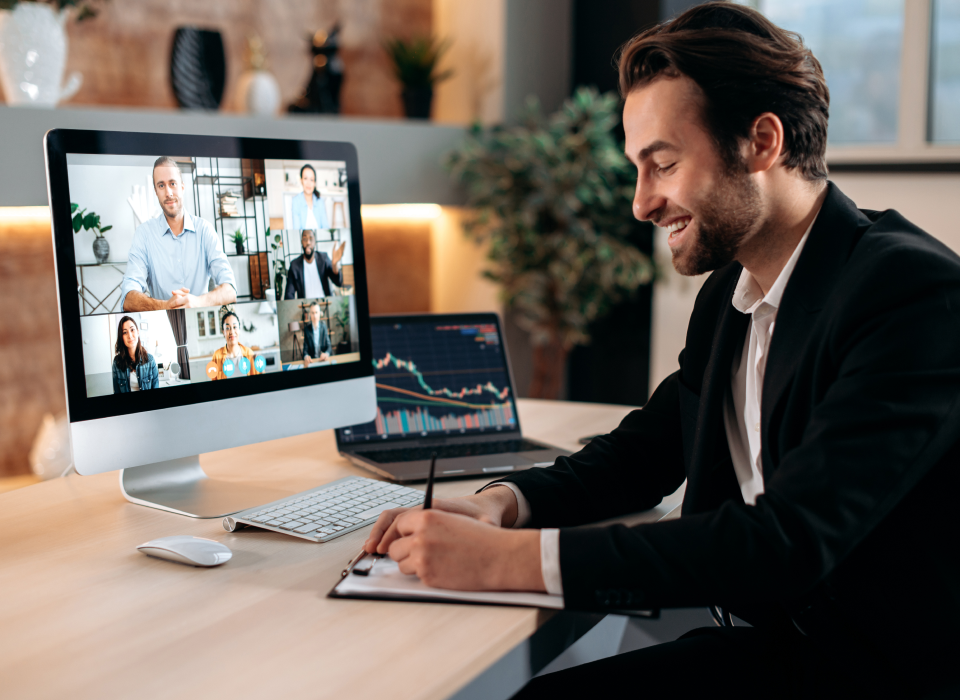 Online Meetings from Your Home Office


ITISeasy.team is an excellent open source webconference solution for web team meetings and online meetings.
Nowadays, a reliable tool, transferring presentations, documents, audio and video is essential. Enjoy exceptional quality in your online meetings and trainings with or for employees or customers, exchange notes, elevate and evaluate surveys, share your screen, documents and much more.
To provide maximum security and avoid co-listeners or secret recordings, ITISeasy.team runs on your own server, a server, hosted in our German data center, or a dedicated server.
Costs and Service
Why trust ITISeasy.team for your online-meetings, webcasts and web-conferences? Let`s take a closer look:

Acquisition and​ op​erati​​ng costs
Attractive pricing for your absolutely secure, high quality solution.


Support

Whenever you need us:
Cost-effective support 8/5 to 24/7 as an option.


Migration and updates

Quick and easy migration and update options.

Training

Versatile training possibilities in excellent quality.


Extensibility and Customization

Particular customizations possible via interface on your own. Adaptations/extensions possible in Java code (low cost)​


Future-proof

Future-proof and timeless due to OpenSource.​

Technology

System - independent and up - to - date solutions.


Runs on your

PC/ Tablet/ Smartphone.​

Client - Requirement

Any current operating system (browser support).


Other special features

Easy invitation management for your online-meetings.
Open Source: the big community, improving the solution, steadily enlarges.​​


Conception

Client / Application Server / Filesystem.​


Reliability

In use for one year > 98%.​


Data security

Secure system (no access by third parties).​


Data management

Clear admin surface in webcasts and webconferences.


Access from everywhere

Yes, with good internet connection.


Operation

In Geman data centers only.​​

Special Features

You want more? There you go:

Video web-conferences
Phone conferences
Handing over presenter role
Group functionality
Easy dial - in by access code
Whiteboard with note function
Recording of online-meetings
Webbased
Mute
Sharing Screen
Displaying who´s talking in webcasts

Online-Meetings and Webcasts with
ITISeasy.team
Your online-meetings? Simple and clear. - Your customer support? Easy and reliable.
Control Center f
​or Your Online-Meetings

With ITISeasy.team you can create different permanent meeting rooms for specific webconferences, groups or customers, suited for recurring use. In addition, the following settings are available for every created meeting room:
Muting participants when entering
Approval by moderator before entering the room
Every participant can start the online-meeting
All participants take part as moderator
This enables you to adjust your options to each specific purpose.
Display in the Web-Conference


Register with or without audio. See all participants and their status. Upload presentations, share your screen and documents. Collective notes are visible for all participants, and can be created, edited and exported.
Meet and work in real time with our available chat function!