ITISeasy Management Overview
Configure your own overviews based on all models and data in your ERP system.
Simply create a clear dashboard according to your individual needs and always keep an eye on the latest figures and processes.

Generic Management Dashboard

Easily display attractive and clear graphics and numbers related to your business development.



Creating Dashboard Content
Configuration based on all models and fields available in your ERP system. You choose the type of numbers and exactly what you want to see.
The data view is, of course, linked to the corresponding user permissions.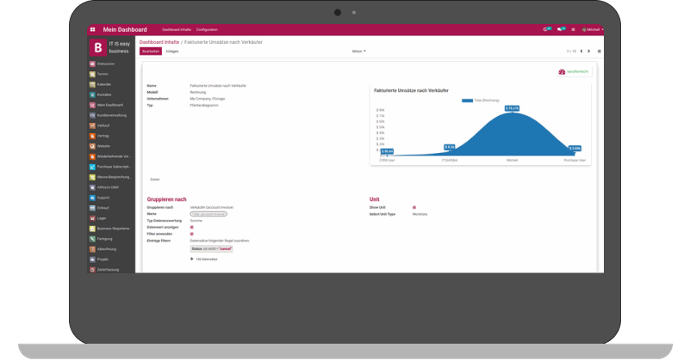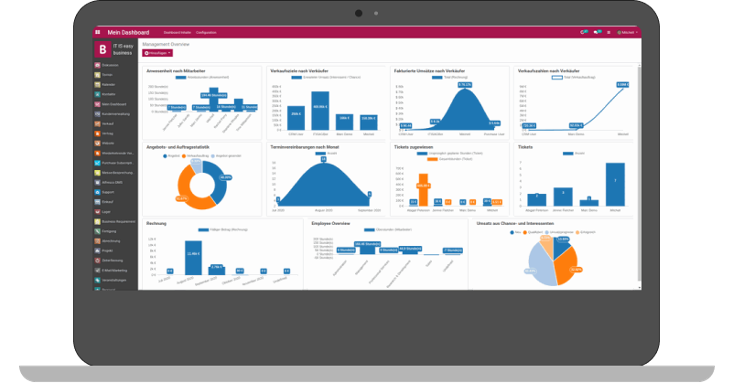 Graphical Presentation

Displayed visually, data can be understood easily. There are various types of graphs available to analyze and present your business figures and KPIs.



ITISeasy.business - The Complete Solution for Your Business


Get in touch with us for more information or a demo.